The Easiest Way To Get An Amazing Tan with CoolTan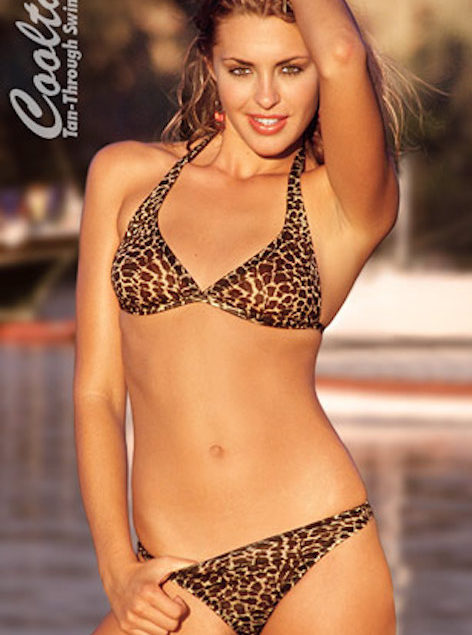 Having a gorgeous tan is an easy way to amplify your natural beauty and take your look up to a whole other level. But achieving an all-over, natural glow can be anything but easy. Most of the time you have to deal with sticky and streaky tanning lotions, uncomfortable and unflattering swimsuits, and annoying tan lines that can make it seem pretty difficult to get an amazing tan. That's why we were so excited to find the company CoolTanⓇ and their line of TanThrough swimwear that makes getting a gorgeous tan easier than ever before.
CoolTan lets you get a great tan right through the fabric of your swimsuit, which means tanning is as easy as walking along the beach, laying by the pool, or swimming in the oceanl. The secret to CoolTan's TanThrough swimwear is their specially formulated Microsol V fabric which is knitted to create millions of tiny pores to let in approximately half the sun's rays. This means you a tan about as fast as you would with a medium level sunscreen, all right through the fabric. Their porous fabric also lets water and air flow right through the suit's fabric, keeping you cool and comfortable and drying up to 3x faster than normal fabric. You will no longer have to wait around for your swimsuit to dry in the hotel shower so you can pack it back in your bag. And one of our favorite features is that each swimsuit is machine washable so it's super easy to keep it clean and get out all that sand and salt to make your suit last even longer.
CoolTan swimsuits have guaranteed comfort thanks to the lightweight fabric that wicks moisture to help you stay cooler and dryer even on hot summer days. CoolTan has a variety of swimwear styles like 1-piece swimsuits and monokinis and string and halter bikinis for women and everything from racers and board shorts for men. With so many options to choose from you're guaranteed to find the perfect color, style and size swimsuit with CoolTan's satisfaction guarantee. Even better, CoolTan's swimsuits are all ethically made in the USA so you can feel happy supporting a product proudly made and shipped out of California.
Give CoolTan's TanThrough swimwear a try and discover how easy it can be to get an amazing tan, right through your suit. No more tan lines required!