6 Ways to Save Money on Health Care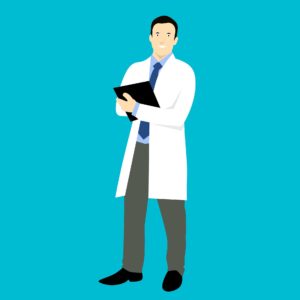 Taking care of yourself and staying healthy doesn't come cheap. From the cost of going to the doctor to grocery shopping for healthy food, the expenses add up–quickly! Thankfully there are all sorts of ways to save money on health care.
Keep reading for 6 tips to cut costs without putting your health at risk.
1. Choose the Right Insurance Coverage
Selecting the right insurance plan for you isn't as simple as choosing the one with the lowest monthly premium. Each year your benefits and health care needs may change. If you're expecting a new child or if your spouse has recently fallen ill, these details need to be considered. To save money on insurance coverage, write down how much, on average, you spend a year on health care. This includes doctor visits, prescription costs, and trips to the dentist. Then you'll want to compare what your costs would be throughout the year on the insurance plans available to you. It's also important to consider deductibles and premiums.
If you and/or your family are generally healthy and don't go to the doctor often, consider a high-deductible plan. These plans may save you hundreds of dollars each month because of the lower premiums. With a high deductible plan, you can use a health savings account to put away money to spend solely on health care.
2. Stay in Network
If you're covered by an HMO plan, be sure to choose doctors and specialists who are in-network. HMO plans don't typically cover out-of-network care, which means more money you'll need to pay out of pocket. An HMO plan will only cover out-of-network emergency care. By using in-network doctors, you don't have to worry about high deductibles and higher fees. Talk with your insurer to find local doctors and facilities that are part of your HMO network.
3. Save Money on Prescriptions
The price of prescription medications can cost hundreds of dollars a month, especially for seniors and those with chronic illnesses. One of the easiest ways to save money on medications is to use coupons for prescriptions. Your doctor and pharmacist usually have a variety of coupons that may save you a good chunk of change.
Another quick way to save money on prescriptions is to talk with your doctor about other options. Some medications are so important simply because of the name. Discuss other medicine options with your doctor to determine which ones may be cheaper under your insurance plan.
Other tips for saving money on prescription medications include:
Asking for the generic brand

Splitting pills

Getting 90 day supplies

Asking for samples
If you don't take prescription medications, chances are you at least take supplements, such as a multivitamin. From the best vitamins for memory loss to vitamins for bone and joint health, there are saving options for supplements as well.
4. Avoid the Emergency Room
Emergencies and accidents can happen at any time. In the event of a medical emergency, avoid using the emergency room at all costs. A trip to the E.R. can cost thousands of dollars and chances are you'll wait for a longer time before being seen. If you need immediate medical care, consider visiting a local medical clinic that offers a variety of health care services. Most of these clinics provide around-the-clock services and can help with a variety of medical issues.
5. Try a Dental School
Dental insurance coverage is an added cost on top of normal health insurance. While routine cleanings are often covered and affordable, more extensive dental care can cost thousands of dollars. If you need a dental implant, crown, bridge, or other in-depth dental work, you'll want to consider other options.
Instead of visiting your local dentist, consider going to a clinic at a nearby dental school. This option will save you tons of money as the cost can be half the price! Each dental student is supervised by a highly trained dentist. You can rest assured that you'll receive quality dental care.
6. Visit the Doctor Regularly
No matter how healthy you are, it never pays off to skimp on checkups. Waiting until you're super sick to visit the doctor may cost more money in the end. Routine trips to the doctor allow you to keep tabs on your health and deal with underlying health issues before they become serious. Preventative health includes annual checkups, screenings, and vaccinations. Under the Affordable Care Act, preventive health care visits are free.
Conclusion
Saving money on health care doesn't have to put your health at risk. While health care can be expensive, it doesn't have to leave you scraping for change. With these 6 tips, you can keep more money in your pocket while maintaining your overall health.