Get a Bag, Donate a Bag: Jerrybag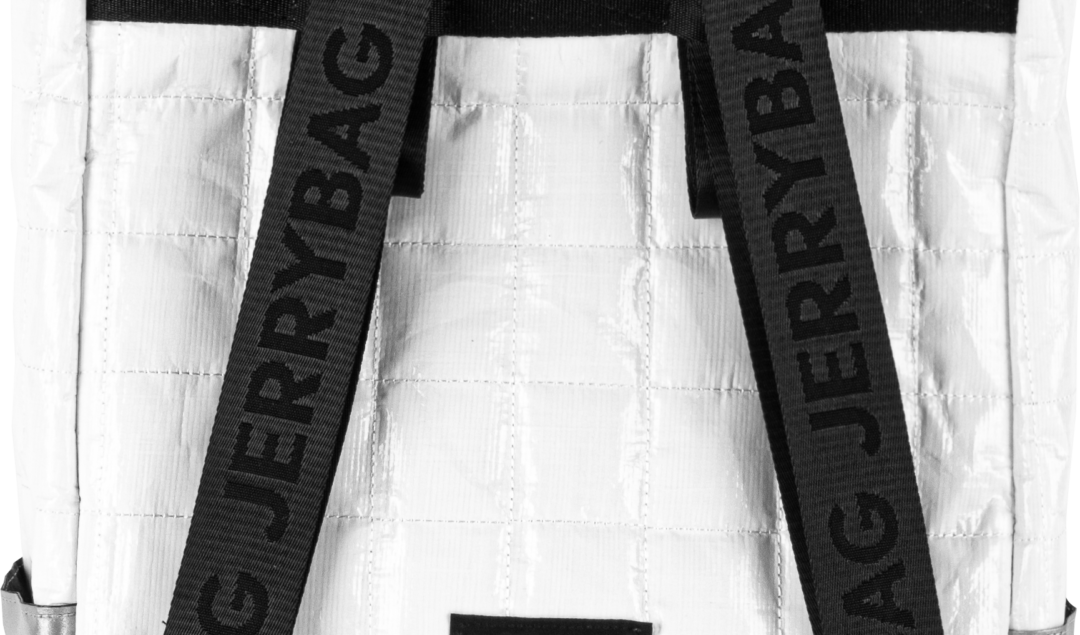 After great success with the Jerrycan Water Bottle campaign, Jerryway is back with the second round of their Kickstarter donation campaign.
This campaign is all about the Jerrybag: a 100% waterproof, light, and recyclable bag made from tarpaulin (tarp) material.
What makes this bag special is the reflective material used on the outside. This makes it safer for pedestrians carrying the bag while they walk alongside dangerous roads.
There's a total of 4 different bag designs, with motifs inspired by STOP, YIELD, and SLOW DOWN traffic signs, as well as a STOP WAR design, featuring the blue and yellow of the Ukranian flag.
The STOP WAR bag is different from the other bags. Each purchase of the STOP WAR bag will be matched with a bag donation to a child in Ukraine.
There's a number of ways you can personalize your bag. For instance, there's masking tape included in the package to make your own small design modifications, plus 30 ml jerrycans included that you can attach to your bag, too.
There's also a 800 ml Jerrycan addon, which you can get for a small fee.
When the Jerryway team saw children in rural Uganda carrying their 10kg+ jerrycans back and forth for miles, just to have enough water to drink, they immediately tried to find a way to help.
When designing Jerrybag, the Jerryway team also took into consideration the dangerous roads on which the children of Uganda traveled, which often didn't have any protections for pedestrians.
With the above circumstances in mind, the team made Jerrybag light enough for kids to carry, and also equipped it with pedestrian safety mechanisms.
Jerryway's new campaign is "Safe Backpacks for a Better World." For each Jerrybag you purchase, Jerrycan will also donate one Jerrybag to a child in Uganda. These bags are handstitched in Jerrybag's Uganda studio, where local women are trained in the artisan tailoring skills needed to craft the bags.
Not only does Jerrybag help the children of Uganda, it also lets women learn the skills they need to be independent.
When asked about their campaign, Jerryway told us, "We wanted to help both the women and children of Uganda with our campaign. We want to find more ways to campaign for the future of Uganda in the future, so please keep your eyes open for more good things to come!"