How to Wear Thigh-High Boots
Most people who have seen the iconic 'Pretty Woman' movie would remember the poster which featured Julia Roberts wearing a beautiful pair of thigh-high boots. Even before the movie came out, thigh-high boots have been a symbol of sensuality and good old glamour. There is something about boots that cover so much and yet reveal so much at the same time. Thigh highs have been an excuse to wear the shortest things in our closets and get away with it. From music videos to red carpets to sidewalks, thigh-high boots are a timeless piece. Styling them can also be very stylish and fun. A few tips: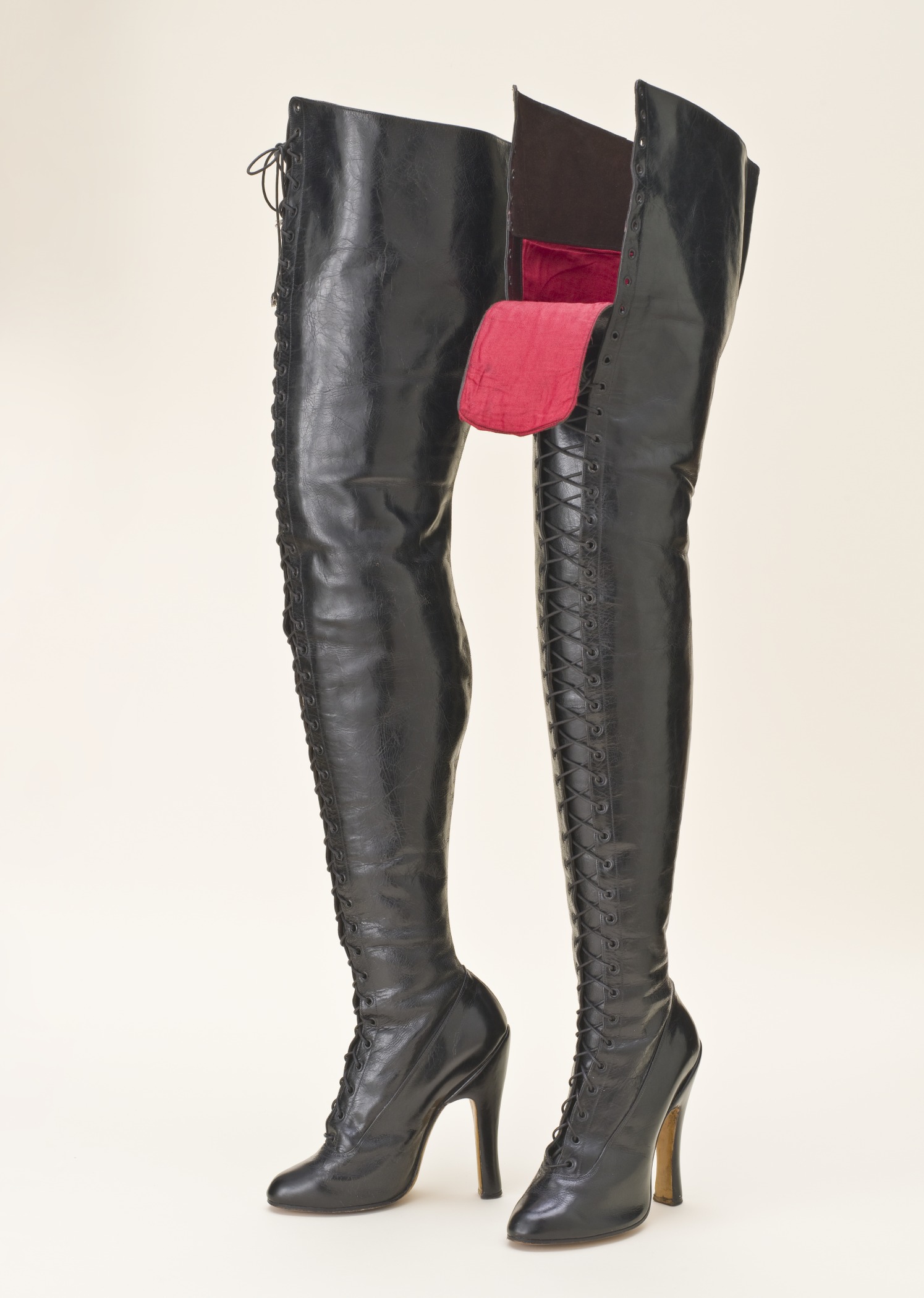 1.       Short It Up: The biggest appeal of thigh-high boots is their ability to make even the shortest dress (or tops if you're that brave) work. A common way to wear the look is to pair it with a shirt dress or a long top. For days you just want to show off those legs without restriction, thigh high boots and a long top is a way to go. Alternatively, you can choose to don a very short dress or long sweater. This look is very versatile in that it can be a day look or a club outfit depending on what you pair it with.
2.       Long/oversized jacket: Contrast is one of the oldest tools in fashion and can easily come into play with thigh high boots. A long or oversized jacket or sweat paired with thing high boots creates an interesting contrast. The top of your body is full while the bottom is slim with your legs being emphasized by the boots. A perfect fall time look.
3.       Fur: Is there anything more dramatic than fur? I doubt. Fur is what you put on when you want to cause a stir and when combined with something as glamorous as thigh highs, the look is Impossible to ignore. The two items could be of the same color if you want to coordinate them to a T or they could be of contrasting colors if you want a bit more flare. Either way, the look is fool-proof.
4.       Be unusual: The classic and most common type of thigh-high boots are black plain ones. These days, there are so many thigh high styles to choose from. In terms of color, grey, red and deep blue are becoming very common. Besides leather, thigh high boots are also being made in other materials. Suede is becoming a popular choice. There are laced up boots, ripped boots and cut out boots. There's no excuse to go plain with the thigh-high look.
5.       The good old classic: Not everything in life (and fashion) has to be dramatic. Thigh high boots and jeans are probably the most used combination for thigh highs. This is because it works for day and night, is easy and is probably the most accessible and most low maintenance of all the looks.
There's never been a better time to rock thigh-high boots and with these steps, there's never been a more stylish time.