Best Serums To Use During The Winter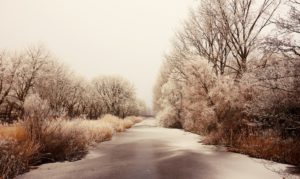 If you own Timeless Skin Care products, such as the derma roller, you are already doing a good job of taking care of your skin. The winter presents its own set of skin care challenges, though. Almost everyone needs more moisturizer in the winter than in the summer. The cold winter wind and dry indoor heat can really dry out your skin. The best way to protect your skin from winter dryness is with a hyaluronic acid serum. These are some of the best Timeless moisturizing serums to use to help keep your skin healthy in the winter.
Hyaluronic Acid Vitamin C Serum
Hyaluronic acid is one of the best ingredients for winter skin protection. It can absorb more than 100 times its weight in water. Thus, just a few drops of hyaluronic acid serum can keep your whole face moisturized all day long, even if you are outside sledding or skiing. The serum also contains Vitamin C to prevent oxidative stress and Matrixyl 3000 to prevent wrinkles.
Coenzyme Q10 Serum
You can use Coenzyme Q10 Serum at any time of year to promote collagen formation. The serum also contains enough hyaluronic acid to prevent winter dehydration. It also has an 8 percent concentration of Matrixyl 3000, making it suitable for both anti-aging and moisturizing purposes.
Matrixyl 3000 Serum
This serum has only two ingredients: Matrixyl 3000 and hyaluronic acid. These two ingredients are all you need, however, to keep your skin moisturized and prevent wrinkles. Matrixyl 3000 is a popular alternative to Retin-A, which is available only by prescription, since the two products yield similar results.
A skin serum with hyaluronic acid moisturizer is the best protection for your skin in the winter. Timeless offers many skin serums that contain hyaluronic acid.