You Know You're Ready for a Day Off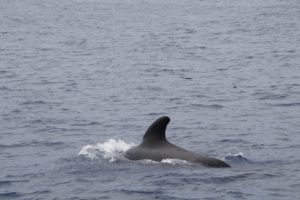 Are you someone who feels like a day off is a necessity and not a choice at this point? If the answer is yes, you are not alone.
Many get taxed by their busy work schedules, family life, and other commitments. As a result, they get close to the point of burnout.
So that you can lessen the chances of you burning out, taking a day off from time to time is essential.
With that in mind, where might you think of going?
Enjoying All Nature Has to Offer is a Good Start
For you to get away from the daily grind, what about getting outside and enjoying all that nature has to offer?
But, you might be outside for only a short time before you step foot in a building that catches your attention.
There are a myriad of activities you can do on your own or with those close to. As such, you will get the opportunity to release some tension. Heck, you're more than likely going to have fun with whatever you do.
That said here are some outdoor and indoor activities to consider:
1. Going out hiking – There may not be much better than getting outdoors for a good hike. Be sure to pick somewhere that is doable as far as your health. The last thing you want to do is go on a hike that will extend your abilities. It could even lead to a possible injury or injuries. Whether you hike close to home or drive to a destination an hour or more away, make sure you pack the necessary gear. Always have water, a compass, a first-aid kit, and of course your cell phone. Also let one close to you know where you plan to hike for the day and the approximate time you plan on returning home.
2. Heading out in the ocean – With all the beauty that the water has to offer, many people find the ocean quite relaxing. You might put your time and effort towards a California dolphin watching tour. These mammals are some of the most amazing creatures on Earth. Having the ability to see them close to your tour boat will leave you breathless at times. You may very well also come across whales, sea lions and more during your expedition. If never out on a boat in the ocean before, pack a jacket and wear comfortable shoes for moving around the boat. Also be sure to have your cell phone or a regular camera ready to snap a bunch of pictures.
3. Taking in local culture – You might find surprise how much culture you have around your area. With that in mind, what about going to your local art museum etc. for part of your day off? You may find amazement and be quite appreciative of the artwork that artists take hours to work on. Your city or town may very well have a history museum that you've not been to before. It can be fun and educational learning about your local area and all it has seen over the years.
Whether a one-day road trip or you decide to extend it for a little bit longer, make sure you relax along the way.
Remember, you've worked hard up to this point.
As such, you more than deserve this day off.