Unexpected Things To Do During a New Orleans Trip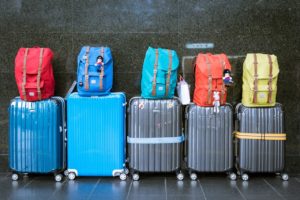 When you think about a trip to New Orleans, you probably think about Mardi Gras, the French Quarter and all of the quintessential elements of the city. There's a lot to New Orleans beyond the most touristy parts, however.
There are outdoor activities, there's architecture, rich culture, and a robust history and you can explore all of it with a visit to the city.
The following are some of the more unexpected and under-the-radar things to do during a trip to New Orleans.
Crescent Park
According to Outdoorsy, an RV rental site, Crescent Park "belongs at or near the top of your destination list." Crescent Park is a large, 20-acre urban park that's actually part of the French Market District. The linear park is set on the riverfront, providing excellent views of the city, bike paths, and a dog run.
There are regular public events held at the park, as well as free fitness classes, often held weekly.
There are views not only of downtown New Orleans, but also the ships coming in and out of the port, and the Lake Pontchartrain Causeway.
Fishing and Boating
The area is known for excellent fishing and boating—after all, where do you think mouthwatering seafood on local restaurant menus comes from?
There is freshwater and Gulf of Mexico fishing to take advantage of. There's also the Mississippi, and many bayou fish camps tucked away.
You can hire a local guide to take you for inshore fishing or an offshore experience where you might catch something like marlin or red snapper.
Even if you don't necessarily want to fish, you can still enjoy boating in the area. There are sailboat tours offered on Lake Pontchartrain and other charters throughout the region.
Swamp Tours
There are a few different ways you can enjoy the swamps that surround New Orleans and shroud it in a sense of mystery and adventure.
You can go with a kayak tour company, or you can opt for something like an airboat. There are even companies offering tours by seaplane.
Couturie Forest & Arboretum
This 33-acre preserve is accessible from Harrison Avenue. The preserve is home to the highest point in New Orleans, which is only 45 feet above sea level. There are trails winding through the preserve, and you can hike during daylight hours.
People also go to the area for bird watching, if you want a quiet reprieve from the excitement of the French Quarter.
St. Claude's Corridor
If you want to see a different side of New Orleans, visit St. Claude's Corridor. It's known for its bohemian atmosphere, and its amazing architecture, most of which was able to survive Hurricane Katrina.
The area is home to a food co-op, vintage clothing stores, and Dancing Grounds which is a dance studio. There are also regular poetry slams and musical performances held at some of the lounges in the area.
Finally, if you want to see some soothing shoreline, you can make the short trip to Bay St. Louis. It's a coastal town that's often ranked as one of the best beach towns and the most appealing small towns in America.
…………